Doreen Abegg
GICLEE REPRODUCTIONS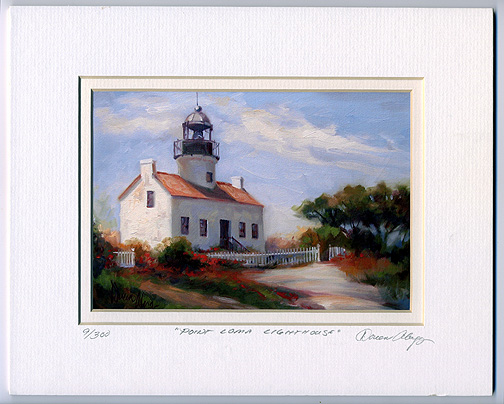 Giclee reproductions combine the aesthetic appeal of the fine art print making with the sophistication of digital technology. Giclee (pronounced "gee-clay") is French for fine spray......an appropriate name for this process which employs ink jet printers to produce fine art prints. The process uses a set of digitally controlled airbrushes to apply a vapor of archival pigmented ink onto archival acid free paper. A Giclee reproduction is the highest quality print that can be produced with today's technology to best replicate the integrity of the original art. The depth of color and the clarity achieved in the purity of color make the reproductions indeed remarkable with the longevity of museum quality art. Like any work of art, painting or print, a Giclee reproduction should be handled with care. They are delicate and care should be taken to avoid touching the print surface. It is recommended hanging the Giclee reproduction under glass out of direct sunlight.

5x7 image with a 1 3/4 inch double mat, overall size equals 8x10 - $15.00
8x10 image with a 2 inch double mat, overall size equals 11x14 - $30.00
11x14 image with a 3 inch double mat, overall size equals 16x20 - $45.00
The sizes are standard which makes it easy to find frames at affordable prices.
All the mats are an "off white" color to complement the image and blend with any décor.
The prices do not include tax and shipping.
The artwork is shipped in a clear plastic protective envelope and is unframed.
Giclee reproductions printed on canvas are also available.
Sizes and prices vary depending on the artwork that is being reproduced..
Please contact me at (714) 848-5697 for further information about making a purchase!
Email....DoreenAbeggArt@earthlink.net